Are you in the market to purchase a campground? Here is a current list of Jellystone Park™ campgrounds for sale. Contact information and a representative photo is included with each listing.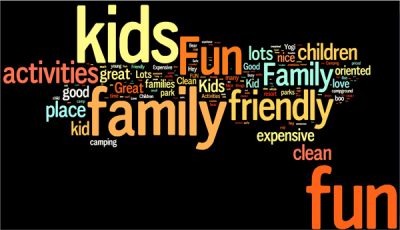 If you aren't familiar with the Jellystone Park concept, we are focused on the lucrative family market. Our campgrounds offer amenities, activities and merchandise that appeal to families. According to a branding survey, Jellystone Park campgrounds are known for "fun", "family" and "kids." We also enjoy high brand recognition (63 percent) among the camping public.
Don't see a campground here that meets your needs? Our Director of Franchise Sales & Development can assist you in finding one that can be converted to a Jellystone Park. Just use the Contact Us form and let us know you are interested in buying a campground.
You should also consider attending our Prospective Owners Workshop being held September 16 & 17 in Burleson, TX.
Montrose/Black Canyon, CO
Steven L. Weinberg, Broker
The Brokerage Real Estate
Website: http://resorts-thebrokerage.net
Email: slw@resorts-thebrokerage.net
Phone: 800.945.0255
www.blackcanyonjellystone.com
Knightstown, IN
Dan Moll
765.737.6585 www.jellystoneindy.com
North Hudson, NY
Mike or Gina Lenhard
518.532.7493 www.adirondacksjellystone.com
Emporia, VA
John Wagenhoffer (Owner) or Darrell Hess (Broker)
434-430-0777 John's private cell or jjwagenhoffer@gmail.com
828-452-1535 Darrell Hess/Brenda Lang or www.campgroundsforsale.com
Note: Do not call/visit park looking for owner or send emails to the park. Only use the contact information above.
www.campingbear.com
Rick Spear – Estes Park, CO

We've been in the Jellystone franchise system for 20 years this year. It was a family endeavor to begin with, but over those 20 years we've seen significant growth of our campground. In particular, just the last three years in a row we've been up double digits, 10-11% points three years in a row. We've really been coming on strong, and continue to see good grow…
Learn More at Our WorkShop
Where:
Yogi Bear's Jellystone Park in Burleson, TX (near Dallas/Ft. Worth)
When:
September 16 & 17, 2017
Cost:
$350/couple which includes 2 nights in a Premium Luxury Cottage Cabin and lunch.
Space is limited!
Click here
for details and to register.