Your Corporate Team
Leisure Systems, Inc. (LSI) has developed an experienced, knowledgeable and creative staff to help grow your business. We strive to provide franchisees with the tools and support they need while giving them freedom to remain entrepreneurs.
Our staff is a winning combination of individuals, some with over 30 years of individual experience in the outdoor hospitality industry. Among the staff are current and former campground owners, who have walked in your shoes and understand what it takes to operate a campground. Looking toward the future, we have combined this experience with a new generation of people having strengths in retail, marketing and operations. Our franchisees tell us they appreciate this management style.
In addition, you can draw on the experience from 80 other Jellystone Park™ operators. Our franchisees are known for being open and collaborative, not competitive, which gives you the opportunity to discuss new ideas and challenges with peers. Our open environment has always been a cornerstone of the Jellystone Park franchise.
"We have a team behind us. If we're stuck on something, we not only have Leisure Systems but 80 other park operators who have been phenomenal." – Rick Spear, Jellystone Park™ Estes Park Colorado
Meet the Staff
Robert (Rob) Schutter, Jr. – President / COO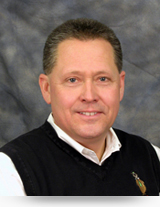 Responsible for all facets of the company's business operations including developing system-wide marketing strategies, legal oversight, handling franchise contract negotiations, and interfacing with the Franchise Advisory Council. Rob has been with the company since its acquisition in August 1989. Since 1976, Rob has been associated with Hanna-Barbera related properties having held several positions with the Kings Entertainment Company theme park group (now known as Paramount Park Group.) Rob holds a bachelor degree in Management and Marketing from the University of Cincinnati and has extensive operating experience in developing and implementing research, promotional, sales and marketing programs.
Dean Crawford – Executive Vice President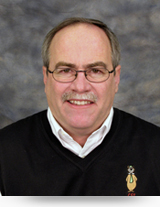 Dean is the Executive Vice President of Leisure Systems, the franchisor of the Yogi Bear's Jellystone Park™ Camp-Resorts and been with the company since 1991. Dean's prior experience is being employed as General Manager for the Jellystone Park in Traverse City, Michigan from 1980 to 1990. As General Manager, Dean received one of the system's highest award, "Operator of the Year." Dean received a Bachelor of Science in Parks and Recreation from Michigan State University and is a lifetime Certified Park Operator.
---
OPERATIONS
Kelly Jones – Vice President of Operations
Kelly started in the Jellystone Park™ system when her family converted their park in 1987.
In October of 2007, Kelly joined Leisure Systems as the Director of Franchisee Development. Her current responsibilities include assisting in the day-to-day management and operational duties of LSI, assisting the President/COO in the development of the Federal Disclosure Document and Franchise Agreement, negotiating Franchise Agreement renewals and overseeing the Director of Education and Training to conduct the annual meetings for our franchisees. Kelly also conducts Franchise Assessment Reviews with franchise locations.
Jim Westover – Vice President of Sales and Product Development
Jim's responsibilities include assisting in the day-to-day management and operational duties of LSI; developing, managing, organizing and creating programs that advocate the strategic objectives of the franchise system; and assisting the President/COO in the development of the annual Federal Disclosure Document (FDD) and modifications to the Franchise Agreement. Jim also performs Franchise Assessment Reviews & Recommendations (FARR), and assists the Executive Vice President and the Director of Franchise Development in developing agendas for system-wide franchise meetings. Jim hails from Irwin, Pennsylvania and has an MBA in Management from Seton Hill University and a Bachelor's in Accounting from California University of PA. His professional background is in operations and finance, having worked at the Bruster's Ice Cream franchise since 2004, most recently as Regional Vice President of Operations overseeing 60+ stores. Jim joined LSI in 2016.
Marley Behnke – Director of Franchisee Education
Marley is responsible for onboarding new Jellystone Park™ locations and for assisting all parks with their ongoing recreation planning and activities. In addition to overseeing our annual Caring About Recreation and Entertainment (CARE) conference, Marley assists with the planning and execution of our annual signature events including the Certificate and Management Program (CAMP), Spring Meetings, and Symposium. Marley began working in the campground industry in 1999 in Warrens, Wisconsin. In 2008, she received her bachelor's degree in Hospitality, Restaurant and Tourism, with an emphasis in Resort Development and Property Management from the University of Wisconsin-Stout. Before joining Leisure Systems, she worked as a manager at the Jellystone Park in Caledonia, WI.
Dan Wolford – Operations/Warehouse Manager
Dan is the Regional Representative for 20 parks throughout the system. He conducts annual assessments and helps parks grow their businesses. Dan is very knowledgeable regarding POS systems. He is also in charge of ordering statues and character costumes as they are needed. Dan is also in charge of organizing the annual trade show during Symposium. Throughout the year, he finds new vendors that can offer great new products to Jellystone Park locations. In addition to being a valuable member of the operations team, Dan also acts as the Warehouse Manager. In that capacity, he oversees all of the warehouse operations and conducts semi-annual inventory audits and maintains quality control. Dan joined Leisure Systems in 2007.
Jane Eaton – Director of Franchise Operations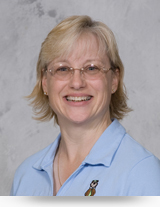 Jane Eaton has been part of the Operations Team as a Director of Operations since March of 2010. Before joining the Operations Team, she owned a very successful Jellystone Park™ in Grand Haven, MI for over nine years. Jane came from a background in the engineering field including Program Management and Manufacturing Systems Support at a DOD computer company. With her bachelor's in Administrative Management from Sienna Heights University, and her 18 years of experience at Zenith, Jane was involved in writing ISO9001/9002 processes/procedures, the development of computers and their software dating back to the DOS days and forward to present day computers. Jane has used any and all experiences to help franchises while working in operations. She has combined these experiences to research reservations/POS systems, bring them to bid and the selection process, and finally to official release for our franchises. Jane has hopes that this new system will bring the Jellystone Park™ franchise system to not just the present, but to the future. Jane will continue researching new technologies for the benefit of our franchises.
---
RETAIL
Sheila Isaac – Vice President of Corporate Retail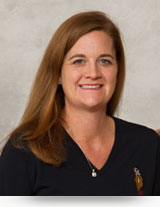 Sheila Isaac has a passion for all things retail. She has held management, buying, and sales positions in her 25 years experience in the retail industry. She has been with LSI since 2001 and her main responsibilities include annually sourcing, creating, and selling over 600 customized resale and operational products exclusive to Jellystone Park locations. She works closely with Warner Bros. to make sure all Jellystone Park merchandise is compliant with license agreements. She oversees all aspects of Retail Operations, including merchandise ordering, shipping and billing. Sheila also supervises the warehouse staff, administers the online merchandise stores, and assists parks with merchandise ordering and store setup. Besides visiting Jellystone Park locations, she also travels to industry trade shows and other events to keep current on trends, exciting new products, and visual merchandising. She is a board member of the National Association of Retail Buyers (NARB) and has published articles for Souvenir, Gift & Novelty trade magazine. Sheila holds a Bachelor of Business Administration in Marketing and International Business from Ohio University.
Renata Evans – Retail Director of Corporate Accounts 
Renata manages strategies and procedures for the retail operations of Coney Island Park (CIP) and Jellystone Park. This involves product development and purchasing, visual merchandising, product inventory and sales analysis. She motivates, manages and evaluates CIP seasonal personnel to ensure revenue and customer service goals and objectives are being met. She monitors sales trends within the line to quantify opportunities in season and for future years. Renata implements creative ideas to liquidate overstocks both in CIP and LSI warehouses, franchisee stores, and Coney Island stores and games. She submits new products to Warner Bros. for approval and communicates to vendors for sampling, and coordinates approval status. She also manages the development process to ensure forward movement to deliver timely results.
Mike Hoffer – Assistant Warehouse Manager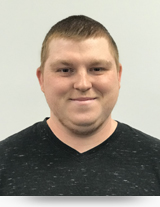 Mike's responsibilities include assisting with all outgoing and incoming shipments. This includes resale and operational merchandise items, promotional/Club Yogi™ Rewards, costumes, statues, and other operating items. Mike is the contact person for shipping errors, tracking and damages. He assists the warehouse manager with semi-annual inventory audits and maintains all warehouse organization. Mike started with Leisure Systems January of 2017
---
MARKETING
Trent Hershenson – Vice President of Marketing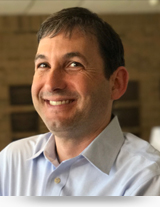 Trent Hershenson has a wealth of experience managing national marketing campaigns for many of the world's most valuable family entertainment brands. After earning his MBA, Trent joined Warner Home Video and marketed a diverse portfolio of brands including Scooby-Doo, Mary-Kate & Ashley Olsen, Teletubbies, and Marvel Comics and DC Comics animated properties. He then spent several years in the video game industry oversee­ing the global marketing of Disney and Pixar brands such as Finding Nemo, The Incredibles, Disney Princess, and Power Rangers. Before joining Leisure Systems, Inc., Trent also spent several years leading regional marketing initiatives for startup companies such as Wake Nation, non-profit organizations such as the University of Cincinnati Carl H. Lindner College of Business, and billion-dollar firms such as T-Mobile. Trent earned his BA from the University of Miami (FL) and his MBA from the University of Southern California.
Alex Reed – Marketing Manager
Alex helps lead marketing and social media efforts for Yogi Bear's Jellystone Park Camp-Resorts. He received his BA in Electronic Media Communications from Xavier University in Cincinnati, OH. A lover of the outdoors, he spent his summers during college working at The Catalina Island Marine Institute's Catalina Sea Camp summer program in Avalon, California, in the Channel Islands off the coast of Los Angeles. Throughout his career, he has worked for large and small Cincinnati organizations, most recently as an Account Manager working directly with The Kroger Company. He spent four and half years working for the Southwest Ohio Regional Transit Authority helping develop initiatives to push the benefits of public transportation. He has a strong interest and aptitude in working in campaign management, multimedia and marketing and his skills have allowed him to further explore firsthand the value in integrated communications. He has a diverse background in managing websites, content creation and writing, maintaining social media accounts, project management, and working on large scale marketing campaigns.
Lauri Hart – Loyalty Program Manager, Club Yogi™ Rewards
Lauri Hart is the Loyalty Program Manager for Club Yogi Rewards and has worked in the marketing/loyalty marketing field since 1991. Lauri started working at LSI in May 2011. She has her bachelor's degree in Business Administration with a double major in Marketing and Management from the University of Cincinnati. Lauri is a Certified Loyalty Marketing Professional as designated by the Loyalty Academy. She is responsible for the day-to-day management of the Club Yogi Rewards program including franchise training, member communications, customer ser­vice, and program evaluation. She also develops mutually beneficial partner relationships and expanding member benefits to increase member participation and engagement. Lauri works directly with Jellystone Park locations to customize marketing opportunities to their members.
---
ACCOUNTING
Myra Jimison – Senior Staff Accountant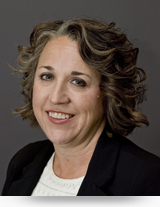 Myra Jimison joined Leisure Systems, Inc. in 2012. She manages cash flow and oversees all functions of accounts receivable and accounts payable. Myra reviews park financial information to ensure compliancy with their contractual agreements. She provides support to the Vice President of Finance/Controller with month-end, year-end processes and various accounting projects. Myra has a bachelor's degree in Accounting with a minor in Management from Indiana Wesleyan University.
Wesley Lukemire – Staff Accountant
Wesley Lukemire joined Leisure Systems, Inc. in October 2017. He is responsible for the daily processing of accounts receivable and accounts payable functions. He reviews park financial reports and corresponds with the franchisees as needed. Wesley provides support to the Senior Staff Accountant with various accounting projects. Wesley has a bachelor's degree in Finance from the University of Cincinnati.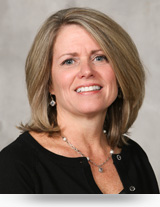 Mary Beth Schutter – Accounting Assistant
Mary Beth performs a variety of accounting tasks to assist the Controller and Staff Accountant such as processing and reconciling accounting documents which includes invoicing, departmental billing, employee reimbursements, cash receipts and vendor statements.
---
Stephanie Sears – Executive Assistant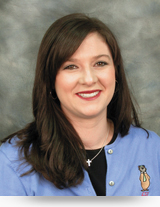 Stephanie's responsibilities include all administrative duties involving the President/COO. She assists with office clerical duties including filing, mail sorting, preparing outgoing mail, purchasing office supplies, maintaining office machines, preparing legal franchise documents, and helping manage current franchisee information. Stephanie also assists various LSI staff members in preparing for Symposium and performs a multitude of clerical duties for both the C.A.M.P. and C.A.R.E. programs. She also assists the LSI merchandising team by taking photos of all new merchandise samples for usage in obtaining Warner Bros. approvals and for inclusion in the merchandise catalog. Stephanie is also responsible for keeping track of LSI's Certificate of Insurance for all parks, updating the vendor information on the franchisee website, and assisting the operations team with assessment reports. She also acts as he Customer Care Representative for customer complaints that come into LSI. At times, Stephanie also assists Coney Island with season pass sales. Stephanie joined LSI in 1999.
Jennifer Ocilka – Vice President of Corporate Human Resources, Park River
Jennifer Ocilka joined the team in August 2016, and has spent the last 10 years working in human resources in for-profit and non-profit companies. She earned her master's degree in Human Resource Management with a specialization in Organizational Development. She is a member of the Society for Human Resource Management and the Greater Cincinnati Chapter of Human Resources.
Maurice & Margie Dettman – Operational Consultants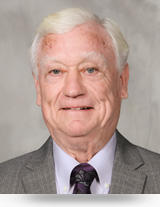 Responsibilities include overseeing the Jellystone Park in Bloomington, IN and conducting annual Franchise Reviews and Recommendations for various locations. Margie and Maurice owned and operated the Jellystone Park in Natural Bridge, VA for more than 10 years and are Certified Park Operators. Maurice, a graduate of Michigan State University, had a long, successful career with Raytheon and 30 years with Ethan Allen, Inc. Margie attended Berkeley School of Interior Design, and worked in product development and customer service in the lighting industry prior to purchasing the campground.