National Purchasing Partners (NPP)
The NPP offers its members access to a user-friendly B2B marketplace with exclusive pricing, and over 300,000 members enjoy the benefits. Discounts are available on popular brands such as Verizon, Staples, Sherwin-Williams, Airgas, and more. Membership to NPP is free, and there is no obligation to buy. For nearly two decades, NPP has been a reliable savings provider for businesses of all sizes, using collective buying power to negotiate top-tier discounts.
Airgas
National Purchasing Partners (NPP)
NPP members enjoy top-tier pricing from Airgas, a leading single-source supplier of industrial gases, safety equipment, welding supplies, refrigerants, dry ice, workwear and uniforms. Enroll with NPP and start saving today.
American Express
Business cards for companies of all sizes. Get built in tools, perks, and rewards for businesses like yours – backed by the award-winning customer service and support of American Express. Choose the right solutions for your business. Enroll with NPP today.
BatteriesPlus
Save up to 73% off retail pricing on nearly 200 core items at Batteries Plus Bulbs. Shop more than 60,000 batteries, light bulbs, accessories and more from brands you know. Plus, volume pricing, on-site assessments and expert repairs on phones and tablets. Enroll with NPP for free to save.
Cintas
New Cintas contracts can save up to 65% off uniforms, safety and facility services. Plus, get a free one-time UltraClean service and free installation of hygiene dispensers. Enroll with NPP today and save on Cintas!
National Purchasing Partners
NPP is a member benefit provider of Camp Jellystone and helps members reduce costs with exclusive pricing through a variety of brands used by millions of businesses nationwide. Enroll your company for FREE and unlock discounts for your business and employees.
ODP
With more than 16,000 in-stock office supply products, ODP products and services meet the needs of NPP members nationwide. Click here to receive premiere ODP pricing through NPP.
Sherwin-Williams
NPP members receive national account contract pricing on paints, coatings and supplies. Also receive free services like order planning and specification recommendations. Click here to enroll with NPP and start saving.
Staples Business Advantage
NPP provides discount pricing on more than 30,000 supplies and services with free next-day delivery on standard orders over $30. Enroll with NPP and start saving today.
UniFirst
Receive up to 60% OFF uniform rental and lease rates with specially negotiated rates from Unifirst. Enroll with NPP and start saving today.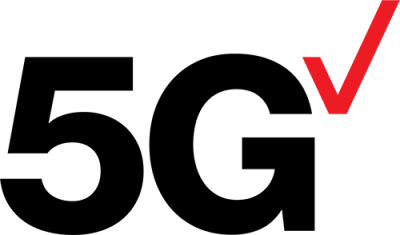 Verizon 5G Business Internet
Get up to speed with America's most reliable 5G network! NPP members can access deals on Verizon 5G Business Internet. Register for a free NPP membership and start saving.

Verizon Wireless
Eligible businesses can receive 22% OFF monthly access fees* and up to 35% OFF select accessories. Enroll your business with NPP to start saving with America's most reliable 5G network.
*All Verizon Wireless offers are for a limited time only and are subject to equipment availability. Verizon Wireless reserves the right to change or modify all offers at any time without notice. All terms and conditions are subject to and governed by Verizon Wireless' Agreement with Customer, including, but not limited to, Customer eligibility requirements. Every effort is made to ensure the accuracy of the Verizon Wireless offers, however, Verizon Wireless is not responsible for any errors or omissions. Restrictions may apply. Visit mynpp.com for details.
Ray Aljets – Sioux Falls, SD

Three generations of my family have operated our Jellystone Park location and I can say with the utmost confidence that the Jellystone Park system has had a dramatic impact on our bottom line. Opportunities to increase guest satisfaction and revenue are everywhere and the creativity of those in the Jellystone Park system keep me on the leading edge of both the family … Read more