Real Estate Investment Trusts
Do you represent an investment group looking for a better ROI? Other REIT's have developed successful models with our franchise.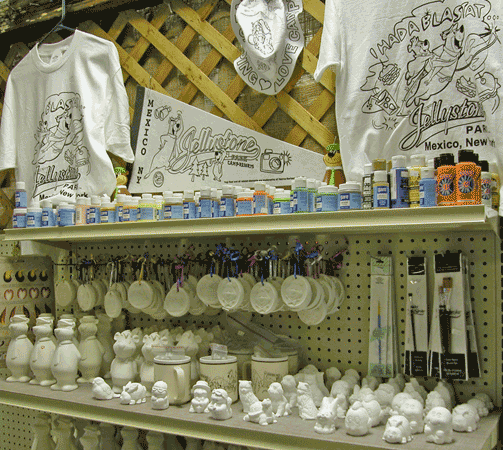 In 2016, Sun Communities (NYSE: SUI), Equity Lifestyle Properties (NYSE: ELS), and Northgate Resorts combined to finish the year with positive comp sales of 13.3 percent.  Our family-oriented business model differs from traditional RV parks who feature seasonal camping or temporary housing. We cater to overnight guests – much like a hotel or resort.
One of the major differences in the overnight guest business model versus the traditional RV park model is the ancillary income earned through families spending within the park.  A REIT in the Jellystone Park franchise derive 24 percent of their income from ancillary spending. In 2016, revenue per available room (REVPAR) was up over 13 percent as REIT's benefited from an increase in cabin rentals as well as discretionary spending within the park.
"In our due diligence of numerous parks across the country, we've discovered that the Jellystone Parks are some of the best operated, highest grossing and most profitable RV parks. Furthermore, the Jellystone Park brand and franchise standards have a tremendously loyal following. Not only are Jellystone Park guests loyal to a specific Jellystone Park, which often times experiences 50% or better repeat business, but to the Jellystone system in general. We see great value in having a customer base that is loyal to the Jellystone brand." – Zachary Bossenbroeck, Northgate Holdings CEO
Our REIT's are poised for continued success supported by strong growth in the RV manufacturing industry and a business model that excels in servicing the 30 – 39 year old demographic. In addition, REIT's in the Jellystone Park franchise have added features that appeal to this demographic and provide comfort and entertainment to guests. These include water amenities, cabins, tiny RV homes, and even a warrior-style obstacle course.
Contact us to find out more today.
A Success Story – Sun Communities
(Published on Woodall's Campground Management website, www.woodallscm.com.)
Shiffman: Sun's Prior Growth Push Now Paying Off
After Sun Commiunities Inc. released its quarterly earnings results Thursday (April 27), company executives participated in a conference call with investment analysts.
"I'm pleased to share that 2017 has gotten off to an excellent start," said Chairman and CEO Gary Shiffman. "While the quarter was a relatively quiet one from an external-growth perspective, our prior hard work on that front, coupled with our best-in-class operating platform and focus on sustained internal growth allowed Sun to deliver 22% FFO (funds from operations) per-share growth, a growth rate that we are certainly very proud of."
Denny Quigley & Tami Alessio – Harrisville, PA

2011 was our first year as a Jellystone Park™. Since then, we have definitely noticed that we are attracting a lot more guests from a much larger radius that extends nationwide. And we are seeing more guests from Canada. Over this three year time period, our store sales have increased almost 45%! The increased business also helped to allow us to do…
Denny Quigley & Tami Alessio
Learn More at Our WorkShop
Where:
Yogi Bear's Jellystone Park in Burleson, TX (near Dallas/Ft. Worth)
When:
September 16 & 17, 2017
Cost:
$350/couple which includes 2 nights in a Premium Luxury Cottage Cabin and lunch.
Space is limited!
Click here
for details and to register.