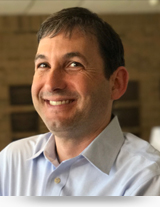 by Trent Hershenson, Vice President of Marketing
With today's technologies there are more marketing channels than ever before. As a result, business owners often wonder whether they should be spending their advertising dollars on TV, social media, Google search keywords, mobile phone ads or any of a hundred other advertising options. Unfortunately, we all know that there are never enough marketing dollars available to do all of the advertising that we'd like. The question then becomes, "How can I be as efficient and effective as possible with my marketing efforts?"
What is the key to a successful marketing campaign?
I've spent more than 20 years leading marketing efforts in a myriad of industries ranging from home video to video games and non-profit higher education. The key lesson I've learned is that the secret to a successful marketing campaign is ensuring that you are communicating a compelling message to a consumer who values and is willing to pay for your offering. That sounds very simple, but it's often not easy to execute. Yet, your ability to do so is much more important in the long run than determining what percentage of your budget to spend on TV or print ads versus digital or mobile ads.
This is where Jellystone Park franchisees "have it easy." Our product offering attracts a very specific audience. Camping and glamping appeal to a wide variety of consumers ranging from millennials to senior citizens, but Jellystone Park locations aren't traditional campgrounds. They're family entertainment destinations. Our locations feature family-friendly attractions (such as pools, water slides, jumping pillows, and mini golf), fun activities (including foam parties, dance parties, wagon rides, and chocolate pudding eating contests) and of course, the Yogi Bear™ costumed characters.
Who is the Jellystone Park target audience?
As you might imagine, those types of offerings attract families with young children. And our data shows that it's moms who are planning the vacations and booking their stays. During the 2019 summer season (to remove any COVID-19 factors from the data), 75% of Jellystone Park reservations were made by women, and 41% of Jellystone Park reservations were made by someone between the ages of 35 and 44. During 2019, 48% of our guests reported household incomes of $100,000 or more, and 18% of guests had household incomes of $150,000 or more.
Quick aside: in 2020, the pandemic obviously limited vacation options for families. More than half of our guests told us they stayed at a Jellystone Park for the very first time, and our average household income numbers actually increased in 2020 compared to 2019.
Because the Jellystone Park target consumer is so concentrated (women ages 35-44 with kids 6-12 who live within 120 miles of a location), we're able to develop and execute a very effective and efficient marketing campaign. Recently, we've streamlined our messaging to focus on aspects separating Jellystone Park locations from other family vacation options (specifically our attractions, activities and Yogi Bear™ characters), and we've seen that message really resonate with our audience. As a result, we've recently revamped much of our creative elements, and we're in the final stage of completely refreshing the content on JellystonePark.com. A brand new consumer website will launch in advance of the 2021 camping season.
A pic-a-nic basket of local support
The above information relates to the national Jellystone Park brand strategy, but the Leisure Systems, Inc. (LSI) marketing team also acts as a resource and team of "consultants" for our individual franchisees. Local marketing is the responsibility of each individual franchisee, but my team is always willing to speak with our franchisees and recommend the types of marketing tactics that we would pursue and execute if we owned their individual locations. The same messaging strategy and target market approach applies to each of the individual franchised locations, but they need to customize their message to promote the specific attractions, activities, and character interactions their location(s) offers.
Many franchisees don't have their own creative or public relations resources, so the national marketing team is more than happy to develop customized advertisements, creative designs, press releases, and other items for individual franchisees to utilize.
The national LSI marketing team also oversees a variety of elements that are designed to generate consumer awareness of and demand for the Jellystone Park brand and, thus, drive reservations for each of the individual locations. Examples of such support include but are not limited to:
National brand website (JellystonePark.com) – the most popular page is Find A Park
National brand Facebook, Instagram, Twitter, and Pinterest accounts (@CampJellystone)
National Jellystone Park directory, which is distributed at travel and RV shows throughout the year
National digital advertising campaign
National consumer e-newsletter
National and local public relations initiatives
National partnerships with organizations such as Warner Bros., National Wildlife Federation, RVshare, and RV Family Travel Atlas
There are a multitude of marketing and advertising options available to LSI and our individual franchisees, but as long as we all communicate our key message of compelling attractions, activities, and character interactions to the moms in our key consumer demographics, we'll all have smarter than average marketing campaigns that will make Yogi Bear proud. Boo Boo™, too.
Trent Hershenson has spent his career leading marketing efforts for many of the world's most valuable family entertainment brands, including Disney, Pixar, Warner Bros., Marvel Comics, and more.