New Franchisees Provide Growth Opportunity
LSI believes there is substantial untapped potential to increase the Jellystone Park franchise network across the United States and Canada. We expect the greatest growth to our system will be from existing campgrounds seeking to improve their competitiveness by becoming affiliated with a nationally recognized brand. The uniqueness of the Yogi Bear and Jellystone Park trademarks offers a special niche unmatched in the camping industry.
There are several demographic and socio-economic trends in the United States which indicate a bright future for our franchise concept. The renewed emphasis on family values and activities combined with the growth of "baby boomer" families indicates that there will be a growing camping population for many years. Also, current economic conditions in the US indicate that families and others will be seeking affordable vacations and recreation activities such as camping. These factors lend very favorably to our campground concept.
The Jellystone Park franchised network is the only campground franchisor who focuses solely on the family market. Our Camp-Resorts generally offer more amenities and services than traditional campground facilities and draw many destination-oriented customers.
In the 2005 American Camper Survey conducted by ARVC (National Association of RV Parks & Campgrounds), results showed that in the previous two years, over 50% of RV owners and active campers took one or more of their trips to visit a campground as a family.
It also showed that a majority of people who RV and camp are grandparents and over half of them have traveled with their grandchildren in the past two years. Additionally, the GoRVing campaign has focused on marketing to young families with parents under 35 years of age and have found it to be the fastest growing segment of RV sales in the past two years.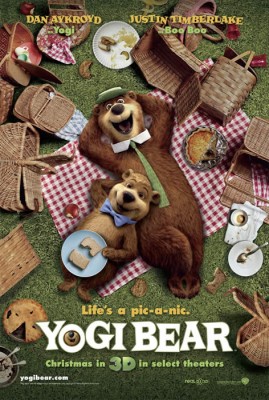 With the theatrical release of "Yogi Bear" the movie in December 2010 (on DVD March 2011), Yogi has developed a new generation of fans!
All indicators point to strong growth for the family demographic segment of the outdoor hospitality market and Jellystone Parks are ready to ride the wave of success.
Ray Aljets – Sioux Falls, SD

Three generations of my family have operated our Jellystone Park location and I can say with the utmost confidence that the Jellystone Park system has had a dramatic impact on our bottom line. Opportunities to increase guest satisfaction and revenue are everywhere and the creativity of those in the Jellystone Park system keep me on the leading edge of both the family … Read more