Merchandise
In 2016, the Jellystone Park™ franchise had a record year for Yogi Bear™-branded merchandise with sales topping 1.75 million. As a franchisee, you too can take advantage of our extensive line of retail products.
It's very exciting and profitable for your campground to be able to offer unique Yogi Bear and friends merchandise directly to your campers! Kids and adults alike become very connected to the characters during their camping experience, and always want to take a souvenir home to relive the memories their family created during a stay at a Jellystone Park.
Warner Bros License – LSI works directly with Warner Brothers to source and create custom products, most of which are exclusive to Jellystone Park Camp-Resorts. We annually offer over 500 customized resale souvenir products. The selection is carefully selected each year to capitalize on industry and retail trends.
It's a very unique product that campers can't get anywhere else. That's a huge benefit. – Shelly Spear, Jellystone Park Estes Park Colorado
Product Variety – There is a large variety of items ranging from the expected T-shirts, mugs, and magnets to the wildly popular plush line. We also offer custom Yogi Bear and friends ceramics to enhance the experience and profitability of your recreational programs. Our approved apparel vendors create about 200 new items each year, and sell items directly to the park locations. LSI offers items that are customizable with your park location or name, and can work with you on any ideas you have.
We offer around 100 operational products to get your park up and running quickly in true Yogi Bear fashion. These logoed items vary from simple car passes to flags, rugs, and staff items.
Support – The LSI staff offers order assistance to new and existing locations, including suggested orders and providing top sellers lists. The staff listens to parks to develop new inventory and operational items pertinent to operating the parks.
Training – In addition to the annual training during CAMP, we have developed detailed merchandising guidelines, suggestions, and general retail tips. These materials will assist in parks buying the right items and setting up the merchandise in their stores.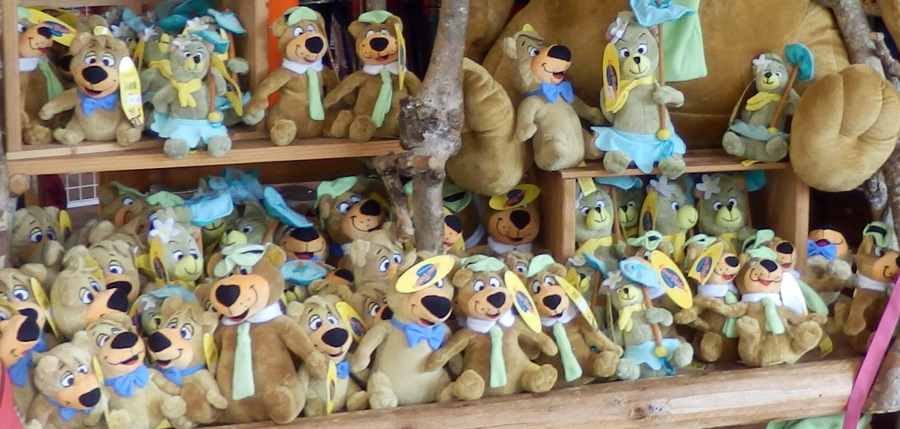 Roger & Anna Barry – Fremont, IN

When we joined the Jellystone Park™ system in 1980, we were a small operation without a plan. What we have learned through the years from LSI and our fellow Yogi Bear™ owners and operators has been extremely valuable. We now have over 500 sites, RV Sales, waterslides, and a seven family member team of owners and operating managers. We couldn't have done it w…
Learn More at Our WorkShop
SOLD OUT for 2017.
Where:
Yogi Bear's Jellystone Park in Burleson, TX (near Dallas/Ft. Worth)
When:
September 16 & 17, 2017
Cost:
$350/couple which includes 2 nights in a Premium Luxury Cottage Cabin and lunch.
Space is limited!
Click here
for details and to register.