Most Jellystone Parks In Ohio Are Planning Special Weekends With Fall And Halloween Themed Activities
08.28.2017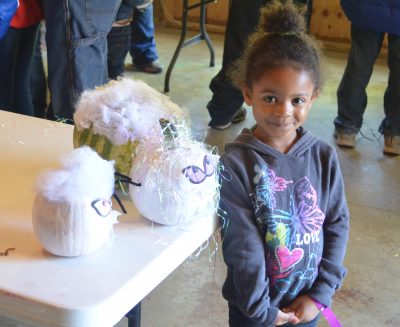 Halloween isn't until the end of October.
But Jellystone Parks in Ohio are giving children and their families multiple opportunities to dress up and go trick or treating inside the campground during the weekends leading up to Halloween.
"Our Halloween themed weekends are some of our most popular weekends of the year, so it behooves families to reserve their campsites and cabins several weeks in advance," said Michele Wisher, vice president of marketing for Milford, Ohio-based Leisure Systems, Inc., which franchises Jellystone Parks across North America.
Following are details on the Halloween and fall themed activities that will be offered this fall at Jellystone Parks in Ohio:
— Big Prairie/Holmes County: This park kicks off its fall activities with an Apple Dumpling Festival Weekend Sept. 29 – 30. Activities are scheduled Friday evening and all day Saturday and will include local crafters, artisans and bakers. Participants can help make apple butter and take a Percheron Draft Horse wagon ride and explore the park's 8-acre corn maze. The event open to the park for $5 per person per day, while children under 2 and campers can participate free of charge. Crafters and artisans interested in setting up a booth are encouraged to contact the park's office for details. The weekend of Oct. 6 – 7 is a "Pumpkin Fun Weekend" with magical pumpkin wagon rides; pumpkin pie eating and pumpkin carving and decorating contests; and a glow in the dark dance party. There will also be a photography contest in which campers are encouraged to take photos around the park Friday and Saturday. Each camper can then submit one photo to the contest. A presentation of photo submissions will be made at the Jellystone Theater and campers will cast their votes for the best picture. The winner will receive one free night stay. The last three weekends of October are Halloween themed weekends with magical pumpkin rides; contests for pumpkin carving and decorating; and campsite decorating. There will also be costume contests with separate categories for boys and girls, ages and group costumes. However, participants cannot compete in more than one category. There will also be a special category for pets. Judging is based on costume, creativity and stage presence. www.whisperinghillsjellystone.com
— Mt. Gilead: This park will have four consecutive Halloween themed weekends starting Sept. 22 with a magic pumpkin patch, pumpkin decorating, and apple butter making. There will also be a costume contest (for pets, too), and a magical maze. The weekend of Sept. 29 will be a magical pumpkin patch weekend, while the weekend of Oct. 6 features a magical landscape village and a movie marathon in addition to costume and campsite decorating contests. The weekend of Oct. 13 is a zombie themed weekend with a creepy craft, a zombie village, a costume contest (for pets, too) and a haunted walk. www.columbusjellystone.com
— Uniontown: This park has four consecutive fall themed weekends starting Sept. 22 – 24. Activities include campsite decorating and costume contests, pumpkin painting, and a giant straw patch, which campers can climb. Guests who stay both Friday and Saturday nights will also receive a general admission pass to Kingsway Pumpkin Farm. www.akroncantonjellystone.com
About Yogi Bear's Jellystone Park™ Camp-Resorts
Launched in 1969, the Jellystone Park™ system is the second largest chain of campgrounds in the United States, boasting 80+ campgrounds with more than 18,000 campsites and vacation rentals in 30 states and six Canadian provinces. Its Camp-Resorts are among the best campgrounds in the industry with a quality reputation for being fun, friendly, clean and service-oriented parks. Additionally, each Jellystone Park™ is themed with Yogi Bear™ elements providing instant recognition and consumer appeal. It is truly a place "Where You Camp With Friends."® Yogi Bear's Jellystone Park™ Camp-Resorts are franchised through Leisure Systems, Inc. (LSI), a wholly owned subsidiary of The Park River Corporation, Cincinnati, Ohio. For more information, visit http://www.campjellystone.com.
END